Developing New Leaders



One of the greatest gifts a CEO can offer his people is leadership training when they're on their way up. Two examples come to mind.

It was a late afternoon call, "We are looking to promote one of our younger executive into a leadership role. But she's a little rough around the edges. Can you help us refine her image?" We signed on to work with the exec and within a brief period of time drew out her natural abilities and worked on her self awareness. In the forthcoming opportunities she had to present before upper level VPs she did so with a new sense of sureness, an appealing style and a relaxed sense of authority.

Our second example involves an American company with operations in China. After benefiting from our leadership coaching himself, the company president commissioned a similar program for six executives who reported to him. In turn, success with them extended similar coaching to 36 promising young managers who were flown to Beijing from around the country for intensive training. All learned to deal with cultural differences they'd encounter in dealing with citizens of other countries. Each received coaching related to presentation and speaking styles. The entire triple round of training was completed by the McInteers in less than two weeks. And it worked. A typical student response: "Your unique and excellent style of training is deeply appreciated by all of us in the office here. Thank you."

We would be pleased to provide additional detail on this case history, and others, consistent with our pledge of confidentiality to the clients involved.





---



Here's our Free Speech offer. Get-acquainted meetings are on us.
No charge. The idea is to get to know each other and explore the possibilities of working together.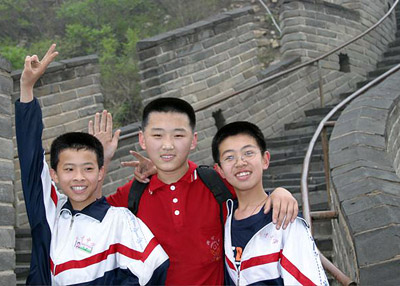 China soon will have the largest English-speaking population in the world. Now is a good time to make certain your speaking is at its best.