Alaska Airlines
Australian Ambassador to US
Boeing Capital Corporation
Boeing Commercial Airplanes
Boeing Defense Space and Security
CA Technologies
CEO Boeing Commerical Airplane
CEO General Electric China
CEO Port of Bellingham
CEO Port of Seattle
CEO Port of Tacoma
CEO Premera Blue Cross
Chancellor Schools New York City
Cummins East Asia
Deputy Secretary General of NATO
France Minister of Industry
Germany National Security Advisor
Gogerty Stark and Marriott, Inc.
Hollywood Cinematographer,
Tony Bennett American Classic
Italian Ambassador to UN

Jones Lang LaSalle
Mayor of Seattle
Mayor of Tacoma
NBA Commentator
National Institute of Corrections
Netherlands Ambassador to US
Nordstrom
Premera Blue Cross
Rolls-Royce
Sabreliner Corporation
T-MOBILE
Teague
Towers Watson & Co
US Ambassador to United Nations, Israel, Russia
US Assistant Secretary of State for Asia
US Department of the Army
United Way
University of Washington Tech Transfer
Vice-President/Director of Motorola European Affairs
WaMu - JP Morgan Chase

---



Here's our Free Speech offer. Get-acquainted meetings are on us.
No charge. The idea is to get to know each other and explore the possibilities of working together.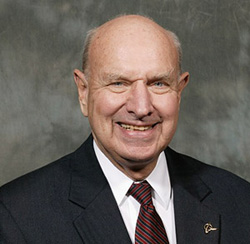 "Their approach is constructive, forthright, complimentary and very different from anything I personally have ever encountered, especially the swift process and lasting results. Just as important, public speaking has become a lot more fun for me."


— Ambassador Thomas Pickering